A note to our listeners Water From Another Time
The past month, I have gotten a number of correspondences about this website. Odd, because I thought the site had disappeared about a month after we left Fargo-Moorhead, which I thought was Tripod policy. As many of you know, Doug and I left the Valley in July 2001 when Doug got a position at St. Joe's U. in Philly. As long as this site is up, please consider it "archival." HOWEVER, if someone wants to take up maintenance of portions of the site, particularly the International Dancers and Folk Calendar bits, please write me! As for the radio show part... I'd suggest getting directly in touch with North Dakota Public Radio, and be sure you know what you're getting into ;-). We miss you all and hope to see some of you some time in summer 2002!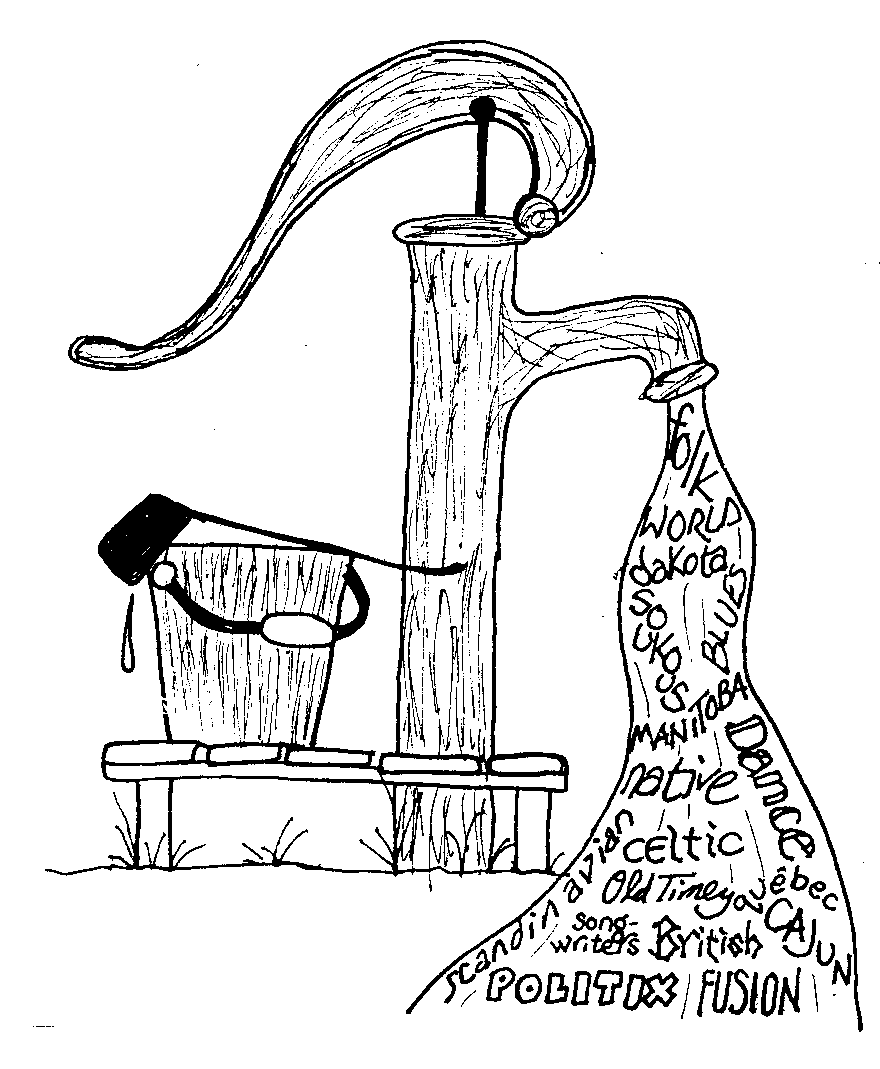 A weekly program of folk and world music
with Doug Kurtze and Ellie Knickman.

Catch us on Sunday evenings
at 9 Central / 8 Mountain time
on North Dakota Public Radio.


And finally, in case you're not home when we're on,
---
Back to North Dakota Public Radio
Back to F-M International Folk Dancers
---

Water From Another Time / North Dakota Public Radio
Send questions or comments to Ellie Knickman
Last updated April 1, 2001